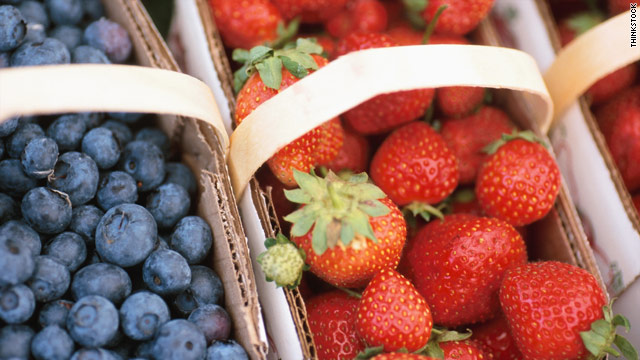 Is enough being done to protect us from chemicals that could harm us? Watch "Toxic America," a special two-night investigative report with Sanjay Gupta M.D., June 2 & 3 at 8 p.m. ET on CNN.
(Health.com) -- Children exposed to higher levels of a type of pesticide found in trace amounts on commercially grown fruit and vegetables are more likely to have attention deficit hyperactivity disorder than children with less exposure, a nationwide study suggests.
Researchers measured the levels of pesticide byproducts in the urine of 1,139 children from across the United States. Children with above-average levels of one common byproduct had roughly twice the odds of getting a diagnosis of ADHD, according to the study, which appears in the journal Pediatrics.
Read the full article at:
http://www.cnn.com/2010/HEALTH/05/17/pesticides.adhd/index.html?hpt=T2